Ok, so the 'bigest' carnival for foot-faulters is done and dusted with. Now, Facebook can breath easy! Too much has been written about the enchanting Octopus, so be rest-assured you won't get a penny worth about the same here. The post title was just to lure you here. And since you are here, bear with the tirade.
Well, the annual Le Tour de France, the biggest cycling race spread over 3 weeks is on across the plains of France, the hills forming the Pyrenees and the mountainous Alps. Big Lance wants get his eighth Maillot Jaune (or the leader's Yellow Jersey!) in his new Brunyeel-coached Radioshack team, but Andy Schleck and Alberto Contador seem to have other ideas, Alexandre Vinoukourov not withstanding!
The Formula 1 season is heading for a superb second half. The first was dominated by the Red Bulls and the McLarens, but Ferrari, Mercedes and Renault all seem to having their armouries well-stocked and might explode anytime. It has been extremely heartening to see the progress made by the Force India team. They have been consistently scoring points this season, and who knows, might even fight for podiums and win as they did so well at Spa las year.
On the personal front, Vidip's started playschool last month, but just a week on, he promptly caught up some viral fever was holidaying home for two weeks. Today, he's back to biz!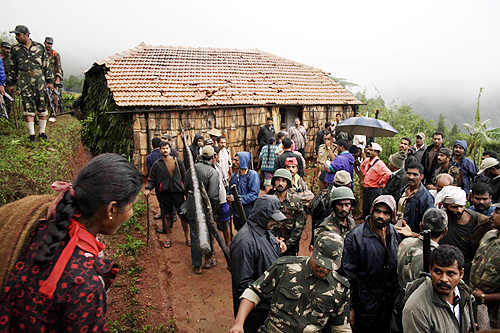 Ok, I need to rant about our politicians. They need to do something about the Naxals. They have started to get completely unacceptable. The Sri Lankan government might have earned the world's wrath for the trouble to a few civilians, but in the process they removed the biggest weed which hampered the country. A few citizens of India are willing to be martyred if that helps in chucking the entire naxal issue. We cannot have our own countrymen, eating our own grown food, fighting for God-alone-knows-what. As if those bastards across the border were not enough. And along with the Naxals, even those politicians who support them MUST be weeded out. Na rahega baans, na bajegi baansuri. Its seriously high time someone acted.
And yes, just to end it up nicely for all the crazy sports fans who were busy in June and July supporting Spain...
Kudos! Spain won.. Rafael Nadal conquered SW19 !!